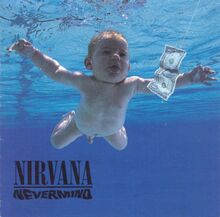 Song Origin
[
]
Something in the Way

Something in the Way cover
Genre
Alternative, Alternative rock, Emo, Acoustic, Grunge, Rock
Recorded
May/June 1991 at Sound City, Van Nuys and Devonshire, North Hollywood
Length
3:52
Producer
Butch Vig
Something in the Way was written in 1990 by Kurt Cobain, and it was performed by him for the first time on November 25, 1990, at the Off Ramp Café in Seattle. It is the final song on Nirvana's second album, Nevermind. The song was played on an acoustic guitar and the vocals were done by Kurt outside of the recording room. It was thought that "Something in the Way" was written during a time in which Kurt Cobain, was homeless and slept underneath a bridge in his native town, Aberdeen, Washington. This myth, propagated by Cobain, was refuted in 2001 with the publication of his biography Heavier than Heaven, written by Charles Cross, who affirmed that if Cobain really had spent nights underneath the bridge mentioned in the song, he would have been in danger of being swept away by the tide of the Wishkah River. In fact, Cobain had passed his time sleeping at the houses of his friends, where he also left his possessions in cardboard boxes during the daytime. He also allegedly slept in waiting rooms of hospitals in the town.
Trivia
[
]
A live version of the song, recorded in Osaka, Japan, on February 14, 1992, appears on the 1994 home video Live! Tonight! Sold Out!!, which was re-released on DVD in 2006.
Another live version of the song appears on the 1994 MTV Unplugged in New York album and was used as a B-side for the "About a Girl" single from that album. This version of "Something in the Way" was re-released on vinyl and Japanese CD editions of the compilation album Nirvana in 2002.
Lyrics
[
]
Underneath the bridge
The tarp has sprung a leak
And the animals I've trapped
Have all become my pets
And I'm living off of grass
And the drippings from the ceiling
It's okay to eat fish
'Cause they don't have any feelings
Something in the way, mmm
Something in the way, yeah, mmm
Something in the way, mmm
Something in the way, yeah, mmm
Something in the way, mmm
Something in the way, yeah, mmm
Underneath the bridge
The tarp has sprung a leak
And the animals I've trapped
Have all become my pets
And I'm living off of grass
And the drippings from the ceiling
It's okay to eat fish
'Cause they don't have any feelings
Something in the way, mmm
Something in the way, yeah, mmm
Something in the way, mmm
Something in the way, yeah, mmm
Something in the way, mmm
Something in the way, yeah, mmm
Something in the way, mmm
Something in the way, yeah, mmm