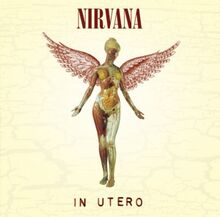 "Pennyroyal Tea" is a song released by Nirvana on their third album In Utero. The song was scheduled to be released as a single in April of 1994. However, due to Kurt Cobain's untimely death, the single project was scraped.
Scott Litt remixed this song for the single. The vocal harmonies and acoustic guitar are more present in this particular mix.
The Single
Edit
"Pennyroyal Tea" (Remix)
"I Hate Myself and Want to Die" [LP Version]
"Where Did You Sleep Last Night (In The Pines)"
The third track was not released on the vinyl version of the single.