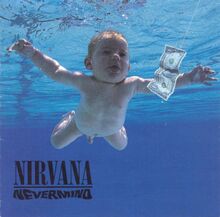 Lithium
is representative of the musical style
Nirvana
had developed during work on
Nevermind
, alternating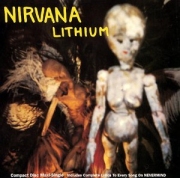 between quiet and loud sections. During the choruses, Cobain adds distortion to his guitar while he sings variations on the word "yeah". After the second chorus, the band plays a bridge section where Cobain sings several lines that end with the lyrics "I'm not gonna crack". After a brief bass interlude, the band ends the song with third verse, chorus, and bridge section.
Nirvana biographer Micheal Azerrand described the song's title as a reference to Karl Marx's statement that religion is the "opium of the masses". Cobain said the song is about a man who, after the death of his girlfriend, turns to religion "as a last resort to keep himself alive. To keep him from suicide". While Cobain said the narrative of "Lithium" was fictional, he said, "I did infuse some of my personal experiences, like breaking up with girlfriends and having bad relationships". Cobain acknowledged that the song was possibly inspired in part by the time he spent living with his friend Jesse Reed and his born-again Christian parents. He explained to Azerrad, "I've always felt that some people should have religion in their lives [. . .] That's fine. If it's going to save someone, it's okay. And the person in 'Lithium' needed it."
The title is a reference to Lithium pharmacology, a mood stabilizer used to treat bipolar disorder. Axl Rose from Guns N' Roses was one of the musicians that Kurt knew who had this disorder, even though Nirvana hated Axl Rose, they might have not cared about his disorder.