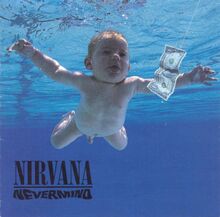 Come As You Are

Come As You Are single cover
Genre
Rock
Released
September 24, 1991
Album
Nevermind
Recorded
May 1991
Length
3:38
Language
English
Label
DGC
Producer
Butch Vig
Navigation guide
Last Song
In Bloom
Next Song
Breed
"Come As You Are" was the second single from
Nirvana
's breakthrough album
Nevermind
. Originally released in 1992, the single was intentionally going to be used by Nirvana to cut into other radio formats. However, with the surprise success with "
Smells Like Teen Spirit
", "Come As You Are" only served to maintain Nirvana's chart success.
The Single
Edit
"Come As You Are" [LP Version]
"Endless, Nameless" [LP Version]
"School" [Live]
"Drain You" [Live]
The single was released on a myriad of formats, including CD, cassette, 12" and 7" vinyl.
Welcome to Aberdeen sign
Edit
In 2005, a sign was put up in Aberdeen Washington, hometown of Nirvana frontman Kurt Cobain that reads "Welcome to Aberdeen: Come as you are". The sign was made in tribute to Kurt Cobain.