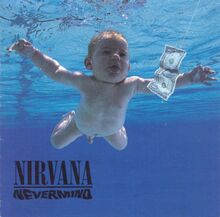 Come As You Are

Come As You Are single cover
Genre
Alternative, Hard rock, Grunge, Alternative rock, Rock
Released
September 24, 1991
Album
Nevermind
Recorded
May 1991
Length
3:38
Language
English
Label
DGC
Producer
Butch Vig
Navigation guide
Last Song
In Bloom
Next Song
Breed
"Come As You Are" was the second single from Nirvana's breakthrough album Nevermind. Originally released in 1991, the 1992 single was intentionally going to be used by Nirvana to cut into other radio formats. However, with the surprise success with "Smells Like Teen Spirit", "Come As You Are" only served to maintain Nirvana's chart success.
"Come As You Are" [LP Version]
"Endless, Nameless" [LP Version]
"School" [Live]
"Drain You" [Live]
The single was released on a myriad of formats, including CD, cassette, 12" and 7" vinyl.
"Come As You Are" on the account of Cobain is simply "about what people are expected to act like." The song is notable for its many contradictions that only strengthen Cobain's initial idea. The world wants us to be a certain way, and will appear to welcome you, but only if you play it their way.
The repeated "Memoria" lyric could be a metaphor for someone to appear but it is best for them to make a memory; something to remember.
In 2005, a sign was put up in Aberdeen Washington, the hometown of Nirvana frontman Kurt Cobain that reads "Welcome to Aberdeen: Come as you are". Rather ironically, the town Kurt felt alienated at. The sign was made in tribute to Kurt Cobain as the town realizes his importance and revolutionizing the music scene lasting forever.
Community content is available under
CC-BY-SA
unless otherwise noted.